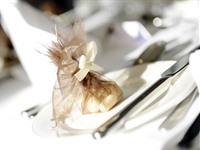 Your wedding, your way.
The venue for your wedding reception is the thing your guests will remember long after the big day. The venue you choose, more than anything else, sets the tone for the day. From the moment your guests arrive until the moment they leave, the whole atmosphere needs to totally immerse them in your celebration.
Due to current Covid 19 measures, we are only able to accommodate wedding ceremonies for up to 15 people, and are unable to offering any catering. This will remain in place until March 2021. Social Distancing will need to be observed throughout.
For April 2021 and beyond, do still get in touch so that we can discuss your enquiry with you.